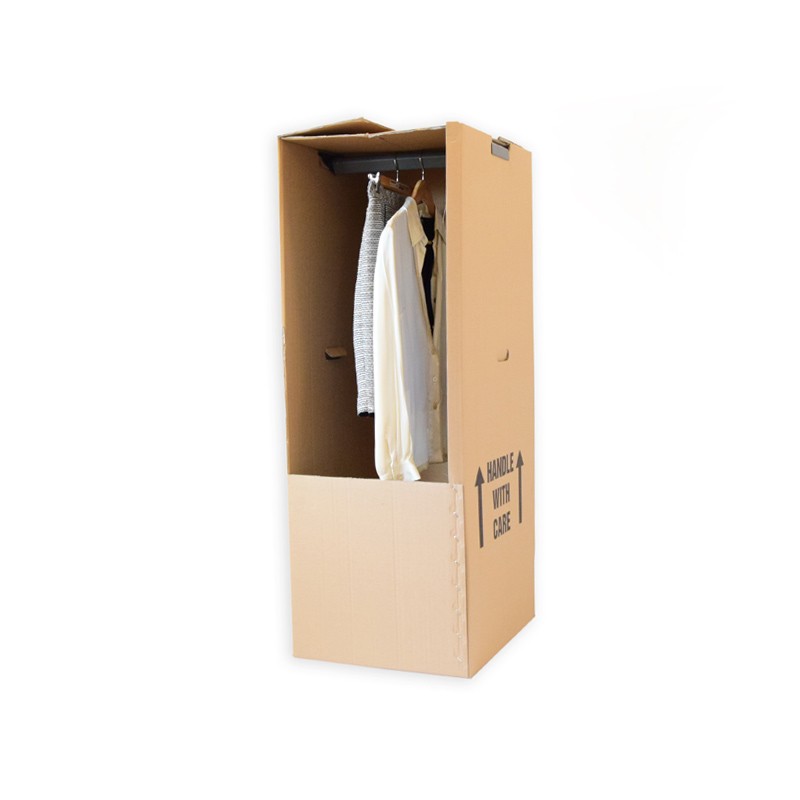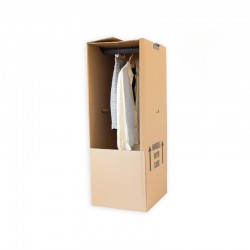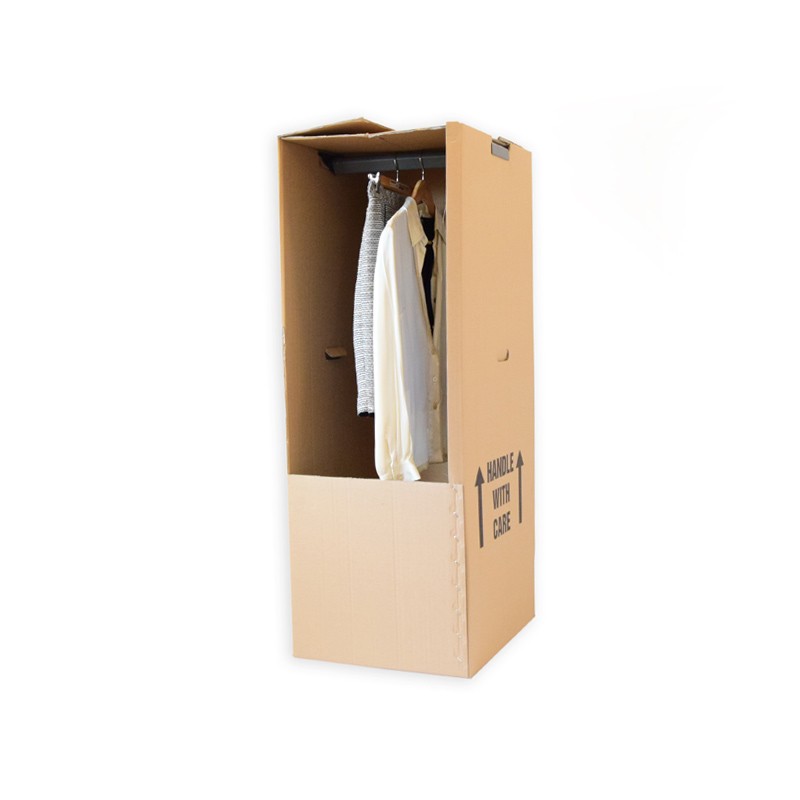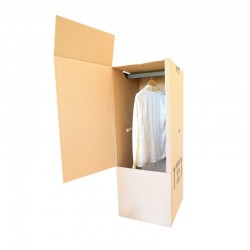 XL Hanging Wardrobe Carton + Rail (508mm x 457mm x 1245mm)
When moving home or storing your clothes, you might be concerned about damages that might occur. No-one wants to discover that their favourite shirt has been damaged during transportation, which is why it is important that you have a hanging wardrobe carton and rail at your disposal. 
Whether you are looking to keep your favourite suit in pristine condition, or you do not want to fold up your wedding dress, this hanging wardrobe carton will be extremely useful for you. 
Protect your clothes from outside elements and store them correctly, by investing in your own hanging wardrobe cartoon. This particular model is surprisingly easy to use.
Hanging Wardrobe Carton + Rail (508mm x 457mm x 1245mm)
Length 50.8 cm
Width 45.7 cm
Height 124.5 cm
Easy to transport due to pre-cut handle holes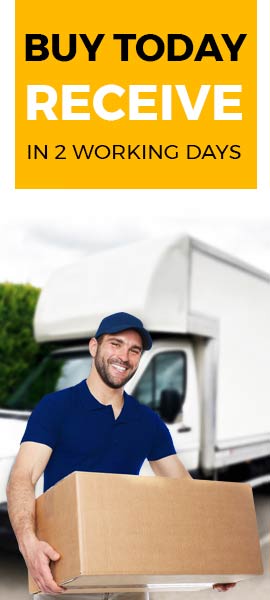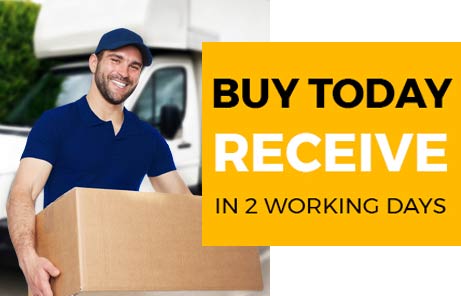 related products
Removals Packaging Materials